Transport Services in Ahmedabad | Movers and Packers Ahmedabad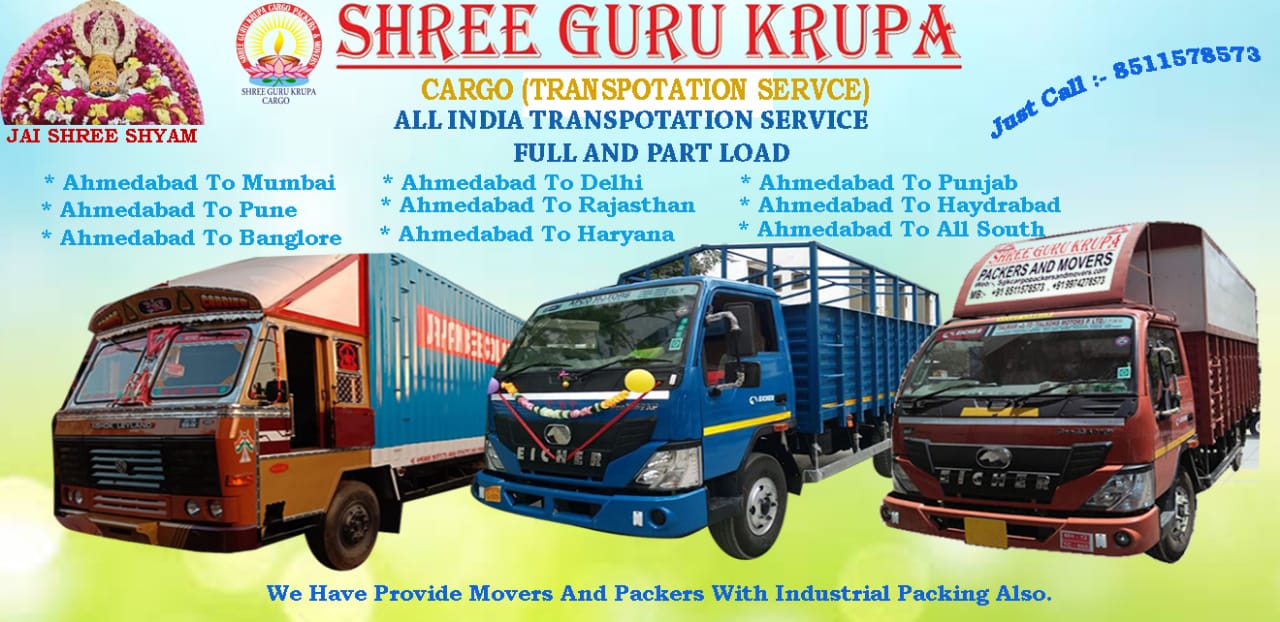 Shree guru krupa cargo transport is one of the top transport service providers in Ahmedabad. The organization was founded in 2000 and serves the logistics industry. We offer road transport services, part load, and full load transport services in Ahmedabad. The organization provides end-to-end solutions to every freight forwarding needs from Ahmedabad to many cities as Chennai, Mumbai, Hyderabad, Indore,bhopal,rajasthan and Rajkot,delhi,banglore,. We believe to stay responsive for our valuable customers because our customers only provide land to stand. We could succeed because of hard work only of our staff, which is working day & night only for the goodwill of Organization.
We provide Ahmedabad to All India transport services if you are shifting your house or you may just want to parcel your goods from Ahmedabad to Mumbai using transport services. We have a strong network from Bangalore, Mumbai, pune to Ahmedabad and provides Ahmedabad to all Gujarat transport services too.shree guru krupa cargo in Ahmedabad is emerging as one of the leading daily parcel services in Ahmedabad. Which provides all road transport services in the whole of Ahmedabad and out of Ahmedabad. We provide full load or part-load transport services for any business or personal need of our clients.
Book a Tempo by Calling: 8511578573
WE WORK FOR YOUR PROFIT!
We understands that a move to the other side of the world can be stressful. We do our best to ease your arrival into a new country, and assist you and your family until you are completely settled in.